Conservatory Advice for Architects
Specialist Conservatory Advice for Architects and Professionals from Richmond Oak
Richmond Oak provide specialist Conservatory Advice for Architects & Designers. Very few hardwood conservatory or orangery builders offer a 100 per cent bespoke design service for

conservatories and orangerie. Because of this an architect's conservatory design can often be lost in translation when the challenge passes from their office to the detailed build. Over 1,000 photos of examples of our work can be found at www.conservatoryphotos.co.uk including many close-ups to view our attention to detail.
At Richmond Oak our craftsmen work to match the vision and aesthetics of every project they work on, adding expertise at a practical level when required. Our hardwood conservatories and orangeries are all hand-built marrying traditional skills and materials with modern glazing, insulation, weathproofing, heating, ventilation and security.
We offer wide experience of conservation and listed buildings work with an understanding of how designs can be modified and materials changed, to meet the demands of planning and conservation officers. Additional useful advice can be found on our website www.conservatoryadvice.com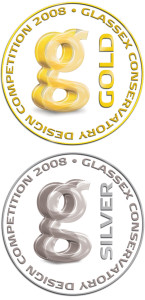 Whether your project is a traditional classic hardwood conservatory designed to reflect the architecture of a period property, a contemporary glass and timber construction or a kitchen conservatory or orangery, we will work with you on both the practicalities of construction and the finer details to achieve the look and finish you require. Whilst a majority of our work is carried out in seasoned oak, we are able to provide alternative timbers and our Hallmark Conservatories division is able to provide solutions in high grade PVCu and aluminium in any RAL or BS colour.
We like to be involved early in the design process so that we can share our knowledge and advise practical solutions. In addition, we are usually able to provide 3D visual models for your clients and all our prices are worked out from the computerised module, so you can rest easy that your client will be asked to pay the correct price.
I spent 9 years teaching workshop studies, architectural and technical drawing, followed by over 30 years owning my own window, building and conservatory companies. I carry out most of our professional design work personally and welcome your enquiry. Please use our professional contact form and there is a facility to upload photos, jpg and pdf files after doing so. I will normally call you back within 48-72 hours. Even sooner if required.